DEG for German enterprises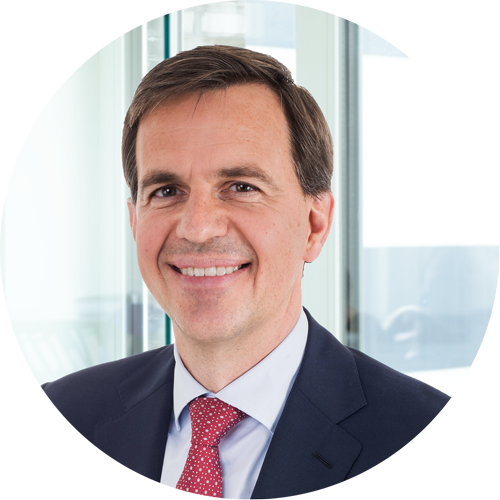 "DEG has a very good understanding of the market environment and the challenges we face as a company."
Dr. Alexander Schütz
Chief Executive Officer of Knauf Engineering GmbH
For many German enterprises, doing business abroad is important if they are to open up new markets and compete successfully. But foreign investments also present challenges. That holds especially true for medium-sized enterprises that have not previously operated in other countries.
German enterprises investing in developing and emerging-market countries can rely on DEG's extensive experience, expertise and its network of 21 locations around the world. For almost 60 years, we have successfully worked with German businesses starting out in these markets. We provide reliable support, advice and financing for the entire duration of their involvement abroad. That includes facilitating measures in preparation for a planned investment, e.g., feasibility studies or pilot projects.
To further expand our services we initiated so-called German Desks in selected countries, jointly with local partner banks and chambers of foreign trade. The aim is to provide additional support on the ground to German businesses and their local trading partners, which have a single point of contact to access information. The range of services extends from opening an account via loans all the way to trade financing for local enterprises wanting to source German plant and equipment or services. With support from BMZ, six German Desks have been installed.
In 2019, DEG launched AfricaConnect, a new programme for European companies looking to invest in Africa. Investment loans from EUR 750,000 to EUR 5 million are available via AfricaConnect. AfricaConnect funds can therefore provide substantial co-financing for low-volume business investments. DEG also provides support with structuring of the investments.
AfricaConnect funding is also currently available to implement business measures related to the coronavirus pandemic. That way European companies successfully operating in Africa that are facing particular challenges due to the corona crisis can obtain fast and unbureaucratic liquidity financing.
AfricaConnect is part of the Development Investment Fund for reform-oriented "Compact with Africa" (CwA) partner countries. Funding is provided by the German Federal Ministry for Economic Cooperation and Development (BMZ).
---
Loan for Tunisian production facilities of a German SME
DEG provided Kaschke Components GmbH with a short-term loan from the AfricaConnect programme for coronavirus-related support in 2020. The company has five production facilities in Tunisia, where it manufactures customer-specific inductive components, mainly for electrical circuits. These can be found for example in industrial robots, washing machines, electric cars and medical technology.
The liquidity financing made it possible to continue paying the wages and salaries of all staff, including temporary employees. Kaschke employs around 1,800 people in Tunisia, more than 90 percent of which are women. In some cases, they are the second generation of their family to work at the German SME, which has been producing in the North African country for more than 40 years.
"The trust shown to us and DEG's flexibility with regard to this loan during such a major crisis has been instrumental in helping us to ensure that our employees are provided for. As an SME, we have not been able to secure any loans for Tunisia to date."
Joachim Prieß
Management director of Kaschke Components GmbH
---
DEG financing for fairly produced chocolate from Ghana
The Munich-based company fairafric GmbH has been making fairly produced organic chocolate in Ghana since 2016. To help set up its own production plant, covering the process from cocoa harvesting to manufacturing and packaging, DEG provided the company with a loan from AfricaConnect funds at the end of 2019. Processing is carried out directly at the site, which significantly improves the added value generated in the country.
Around 1,600 cocoa farmers supply the company with their produce and receive regular training in farming methods, allowing them to improve their crop yields and income considerably. The state-of-the-art fairafric production site, which opened in 2020, employs 85 permanent staff. As well as being fairly paid, they receive health insurance, a pension and free healthcare.
DEG actively worked to support the company and local production in various respects in 2020 in the context of the coronavirus pandemic.